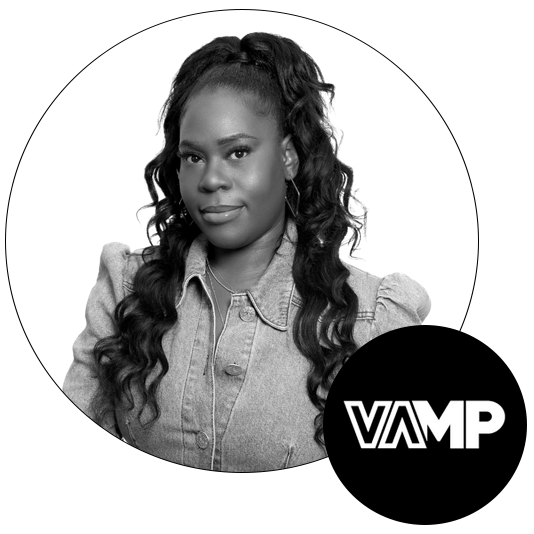 Mariam Namakula
Talent Manager, VAMP
---
Mariam Namakula is a Talent Manager at VAMP which is a leading Digital Talent, Entertainment & PR Agency. VAMP works with brands to diversify their audience providing a variety of services including Specialist Consultancy, Specialist PR, Event Management and Influencer Marketing. Clients include M&C Saatchi, Disney, Universal Pictures, Warner Bros., BBC, PLT, Sony Music, Warner Music, Channel 4, McDonalds and more.
Since joining, Mariam's personal career has rapidly elevated within the industry as she has coordinated on campaigns working closely with the likes of Taco Bell, Etsy, Jack Wills, TikTok, YouTube Shorts, Belaire and SKY to name a few.

Mariam has always been passionate about representing the under-represented and has found a new drive within talent development. She dedicates a lot of time to networking and finding new ways to support, encourage and consult brands to think outside of the box regarding their approach to diverse influencer marketing. As well as creating tailored strategies for talent to develop their careers from influencing to having future prospects in the industry beyond social media platforms.

Prior to joining VAMP, Maraim has worked within the healthcare industry for over 3 years and has an exceptional eye for matching the right candidates to the most suitable roles. She has also been commissioned to write music reviews and was a music curator for Maven Curation. Aside from working at VAMP, Mariam is also a co-host for radio show Come Chop Thursdays at The Beat London 103.6FM which highlights new music while shedding light on topics relating to Afrobeats artists and the diaspora.